Hello and welcome!
My name is Rachel, and I am a college student who has a passion for cooking, baking, and eating food. Here is some more information about me!
I believe my love for food and cooking started thanks to the amazing food that my grandmas would prepare each time we visited each other. They could make make the best soymilk, red bean pastries (紅豆酥餅), candied pecans, and more. Even when they could not visit, they would ship gigantic packages filled to the brim with homemade goodies and classic snacks.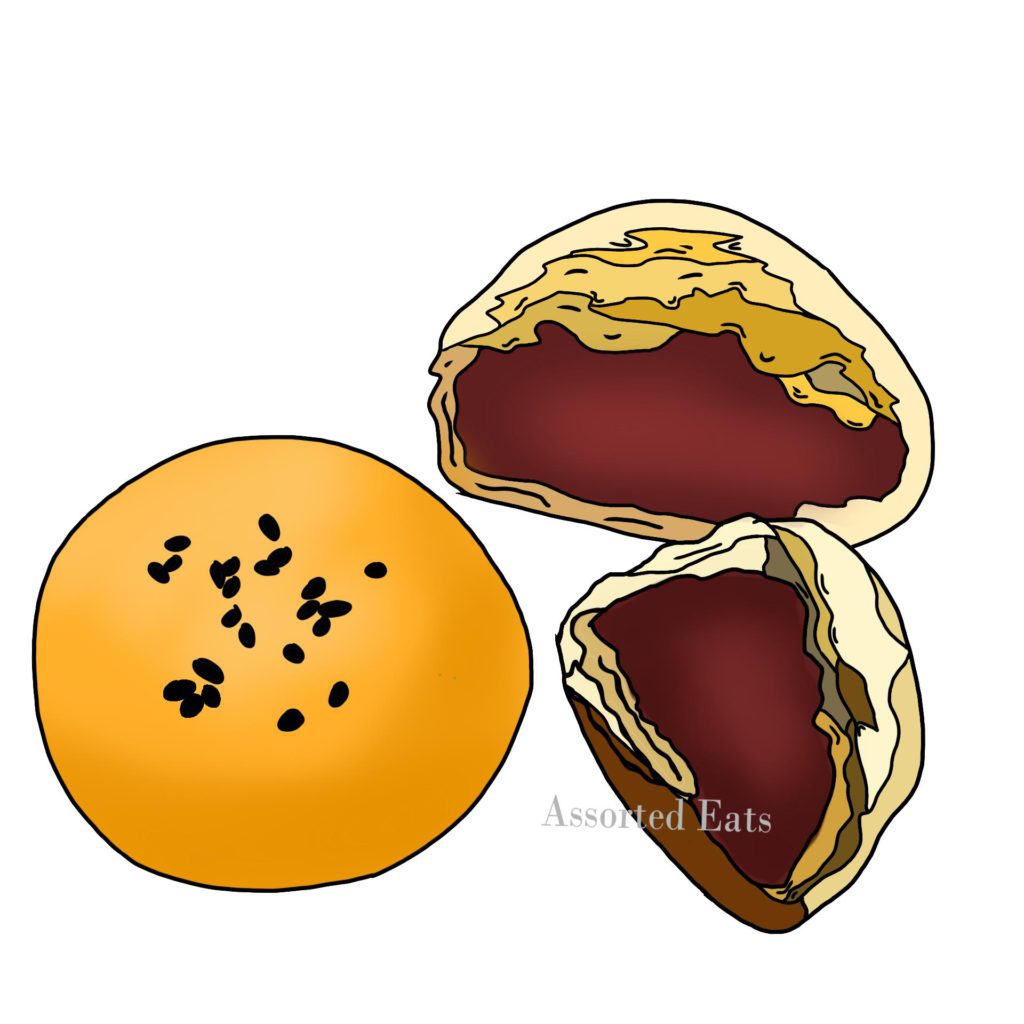 My attempt at illustrating the super flaky red bean pastry.
I started to get more serious about making food in January of 2018 when I started a Google document to record all of my favorite recipes. It started out with quite an eclectic mix of recipes:

Now that the document accumulated over 40 pages worth of recipes, I've decided what better way to save these recipes than to share it online! So this website is a record of everything I have and will continue to learn about food. This website will mostly contain Asian recipes, as that is what I am most interested in. However, I will post occasional recipes from other areas around the world as well. (Hence the name, 'assorted' eats). For example, one of my (and my family's) favorite desserts is this simple Italian almond cake.
I hope that you enjoyed learning a little bit more about me and that you will be able to enjoy some of the recipes that I post too. I would love to heart your thoughts and suggestions!
Don't know where to start?
Click below to go to my recipe index and browse recipes by category!